[ad_1]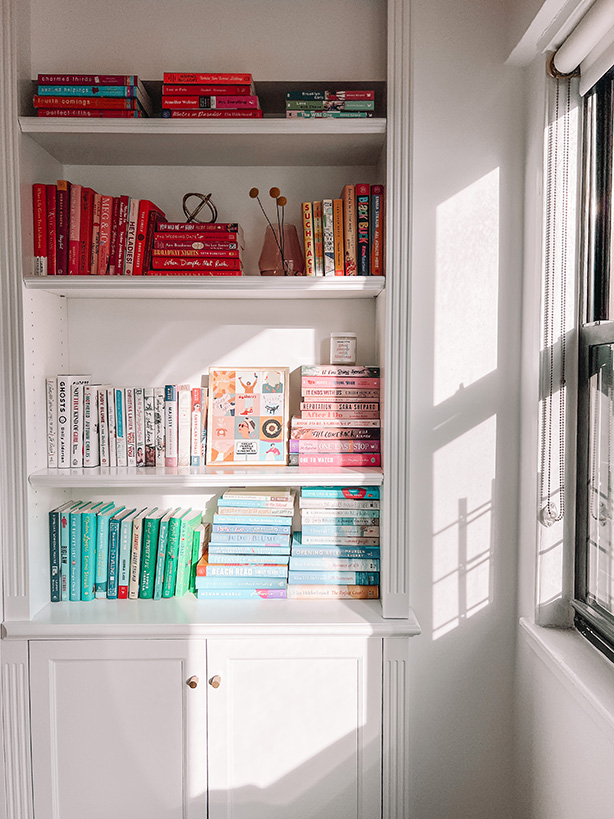 True Story: I always struggle with what to write in these little intros to reading blog posts. It usually feels like I'm rating how well I did as a reader or something like that which feels silly. I don't know why I'm telling you this, but here I am…
ANYWAY… here's what I read in April.
I first heard about this book from Robinne Lee, the author of my favorite book. As expected, it did not disappoint!
American Ella Durran has always had her life all figured out. Her dream of studying at Oxford is finally coming true, but what happens while she's there was not part of the plan. She's left with some difficult decisions along the way, including do you follow your heart or follow the logical plan that you've already set out.
I fell in love with this book and the unexpected romance with some unexpected reveals that happened along the way. Even though I read a lot of romances, they can sometimes get a bit too formulaic for me. This one felt like a change of pace. I'm also a sucker for a book that makes me cry, and this one definitely did.
My Rating: 5/5 Stars
Maybe Not (Maybe 1.5) by Colleen Hoover
After starting and ditching a few books (I'm really quick to ditch a book if I can't get into it!) I settled on reading this novella which is a companion to Colleen Hoover's Maybe Someday which I really liked.
This book follows Warren and Bridgette's interesting relationship. When she first moves into the apartment Warren shares with his best friend, things get off to a rocky start. But when hate quickly turns to passion, things get even more complicated.
If you already read and loved Maybe Someday, you should definitely read this book to get a better glimpse behind the scenes of Warren and Bridgette's relationship. It's also one of the more spicy CoHo books out there. If you haven't read the first book, though, I'd say skip this one!
My Rating: 4/5 Stars
I'm a huge fan of all of Rebecca Serle's adult fiction books In Five Years, The Dinner List, and One Italian Summer. Her books leave me wanting more of her writing, so I decided to read one of her YA novels.
This book is a retelling of Romeo and Juliet from the perspective of Rosaline. It's been a long time since I've read good ole R+J so my memory of some of the details of Rosaline are a bit hazy, but I was intrigued by her point of view on things.
Rosaline and Rob seem destined to be together. They've been best friends forever, their parents are best friends, and as they've gotten older there's been an undeniable spark between them. And things are going great… until Rose's dramatic cousin Juliet moves back to their town.
I thought this book was okay. I was curious throughout how things would end knowing the tragic ending of R+J. The execution felt so-so to me though and missed the mark. It's cute and has some enjoyable moments, but wasn't a favorite for me.
My Rating: 3.5/5 Stars
This post contains affiliate links. Thank you for supporting Kayla in the City (and local bookstores!)
[ad_2]