[ad_1]
I thought I would share some of my favourite Slimming World summer recipes with you. Please remember to check that any ingredients you use are syn free or a healthy extra choice as these are always subject to change and you are responsible for your own weight loss. These should give you some great summer dinner ideas if you have got your garden summer ready now and want to enjoy it with a meal outside or a BBQ.
If you are anything like me in the summer you want cooler food and things that can be eaten well outside maybe with a glass of wine (synned of course if you follow Slimming World!) or for a BBQ with friends.
Salads are great for the summer dinner ideas but we don't want to feel that's our only choice, do we! Here are some Slimming World summer recipes I have enjoyed that may help you with some ideas for a healthy summer.
Jump to:
Etsy weight loss buys
If you are like me and like buying fun new items to motivate your weight loss, then here are my favourites.
Etsy is great for kitchen and weight loss goodies. I could spend hours browsing there.
There are so many great food diaries too so you can record your meal plans and track your weight loss to keep a record of the good and bad weeks.
Click the photos to have a look for yourself.
Planning summer
To ensure you stay on plan for the summer the best way is by meal planning. Not only is this cheaper and helps you to financially plan for the summer holidays but also means you have more money spare for holidays and will lose weight too.
Slimming World summer recipes – Savoury
Fruity savoury rice which is vegetarian, great for a picnic and popular with everyone. It would make a great accompaniment to a BBQ or maybe to take to a buffet as your contribution?
This is a popular dish for Slimming World taster sessions too so remember to pin it for that!
If you are vegetarian this can be made with Quorn also with slight adaption in the recipe.
An easy chicken dish that is great either hot or cold in a salad.
If you are having a summer BBQ or maybe just eating in the garden and fancy some garlic mayonnaise then this syn free garlic dip may be perfect.
Whilst it doesn't taste like mayonnaise you could find this the perfect swap.
Easy to make and serve when you are ready after an afternoon in the garden!
Sometimes when you are trying to decide what to have for tea you just don't fancy the usual boiled rice, pasta or potatoes.
This recipe for spicy potatoes may be just what you are looking for. Check out my Slimming World potato guide for more potato recipes you might like.
Great with a salad, vegetarian and full of flavour. This lasagne is so good even meat-eaters will love it! Pop a handful of salad with it and you have a great summery meal.
This is lovely as a snack in the fridge or perhaps for a picnic. Quick and easy to make and popular with everyone!
This tasty roasted red pepper houmous is perfect as a dip with vegetable sticks for a buffet or in a burger with some rocket or roasted vegetables.
I absolutely love falafel for snacks, picnics or buffets all year round but especially in the summer.
This recipe is syn free on Slimming World and really easy to make. You won't want to buy the high syn shop-bought ones again!
Easy to make but my way of doing them is the best by far! Whether you make crinkle cut chips, wedges or fries homemade chips are the best and so much healthier than shop-bought!
Vegetarian and really tasty hot or cold this couscous is great for work lunches and picnics. Alternatively, make a bowlful for a side dish at a BBQ.
My healthy lunch essentials
My favourite Slimming World friendly lunch buys on Amazon to help you stay on plan and eat plenty of speed foods with a few cheap and easy purchases.
Lunch is a meal many people struggle with but these simple buys should help you out and keep you on plan.
If just buying a lunchbox or suitable tub means you stick to your meal plan and have great lunches all week then it surely has to be worth it.
Remember to check the syns of your favourite snacks too. Here are some frequently asked syns that may help but do check on the Slimming World website or with a group consultant.
If you can plan your lunches for the week it is more likely you will stay on plan so why not sit and do it now or check out my 4-week meal plan of healthy lunches done for you!
Salsa is a perfect addition to any summer recipe and this one is yummy and of course syn free if you follow Slimming World.
Slimming World summer recipes: Stuffed Peppers
Stuffed peppers are always such a nice dish and great as a meal themselves or with some salad. I love them in the summer so why not try them too?
Great with burgers or a chilli or just as a snack on their own. Versatile and easily adapted if you like lots of chillies or just a bit. Play around with the recipe and see what you like.
You could always add in garlic granules instead and make them garlic flavoured, just be careful you only need a little!
If you are making food for a whole family and some do not like spicy foods then you need sour cream. The usual version is full of syns for any Slimming World followers so try this version for a syn free alternative.
Add some chopped chives to vary it a little if you fancy.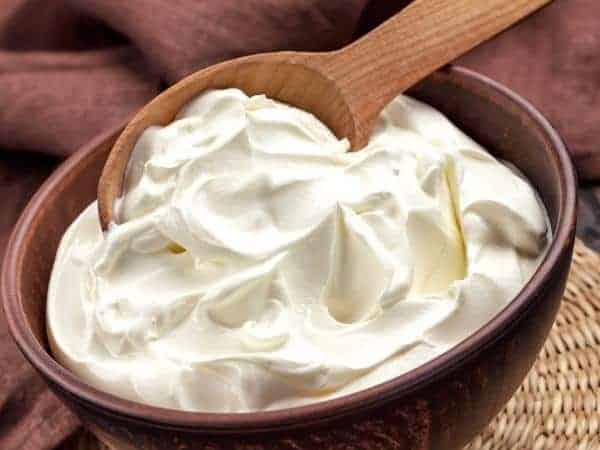 A lovely summery salad that takes a few minutes to make but fills you up properly! For an alternative, you could serve a bowl of this chicken at a BBQ with salad separately?
A family favourite summer recipe that is quick to make and great for a picnic or work lunch too.
A great summer pasta recipe with lemon zest to really make you feel fresh and summery.
These taste amazing and are the perfect veggie burger option for a summer BBQ or just a summer meal with some salad.
You could use your healthy extra b choice bread for the bun.
A favourite summer recipe for BBQ's and buffets this syn free coleslaw will be popular and saves the syns too if you follow Slimming World.
Jacket potatoes, or baked potatoes, whatever you call them they are a great summer food.
I love them so much I even wrote you a dedicated guide of healthy fillings for them!
Etsy weight loss buys
If you are like me and like buying fun new items to motivate your weight loss, then here are my favourites.
Etsy is great for kitchen and weight loss goodies. I could spend hours browsing there.
There are so many great food diaries too so you can record your meal plans and track your weight loss to keep a record of the good and bad weeks.
Click the photos to have a look for yourself.
An easy recipe for mushroom pate that is perfect on Slimming World or any other healthy eating diet.
A tasty healthy version of your usual burritos that all the family will love. Made in a Slimming World friendly way.
You won't need to buy shop-bought ones again! Slimming World followers will love this syn free alternative.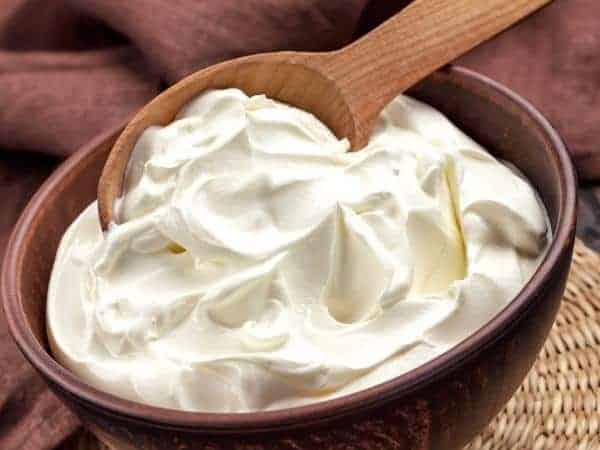 Vegetarian and tasty with lots of flavour but as it is not spicy it is great for all the family.  
A great snack to keep in the fridge or take on a picnic. Delicious mini quiches, perfect for a meal or snack for all the family.
If you like a quiche but want a recipe which involves a bit of a crust then these mini pepper quiches are perfect.
If you like kebabs then this could be the perfect summer recipe for you! Combine it with wholemeal pitta bread as a healthy extra b option and salad for a healthy meal.
An easy tasty pasta salad recipe all the family will love!
A great veggie burger is full of flavour and perfect for summer BBQ's and eating outside on a sunny day.
Team this with a wholemeal burger bun using your healthy extra b and you have a great meal choice.
This spicy rice is amazing and if you have not yet tried it you really should. A tasty summer recipe perfect for buffets, BBQ's and picnics. If you are looking for a summery lunch for work then this is great for that too.
Making simple kebabs with tofu or chicken is great and this recipe uses a particular brand of sauces to marinate but you can make it any way you please.
Yummy courgette bakes perfect with tomato sauce and some salad as a summery meal or work lunch.
Slimming World Summer Recipes – Sweet
If you love cheesecake you will love this to add to your summer recipes. Perfect for a party or just a family meal with one of the tasty summer savoury summer recipes above!
This is a great way to have melon and make it a bit more fun than just a bowl of melon!
If you struggle to get your kids to eat fruit then maybe this would be a good option. Get them involved in making it with you and I am sure they will love it.
For a quick cheesecake type dessert, this is perfect. It is quick to make and fills that naughty cheesecake shape gap when you want a snack!
Easy for kids to make and tasty too!
Lollies made from Sugar Free Squash
Simple! Add some fruit to make them more fun!
Frozen Pineapple
Put a lolly stick in before freezing and you will love it.  
Slimming World summer recipes frozen berries
Good to nibble on or add to a drink instead of an ice cube to go with your summer dinner ideas.
Sounds weird but is lovely! Don't knock it until you have tried it    
Slimming World summer recipes Frozen Yoghurt 
If you freeze syn free yoghurts they are tasty and still free. Straight forward and healthier than ice cream.  
Who doesn't love carrot cake? I love it all year round but it is good for a summer party or picnic so give it a try.
This dessert is amazing for summer dinner ideas and whilst it is not syn free by any means it can be enjoyed within your daily syn allowance.
Need snacks?
If reading this has made you hungry and you just want to click and order some tasty snacks then remember that you can get past this by finding something else to do.
Plan snacks for the next few days that fall within your plan using my guides. Perfect if you have a chocolate craving or just fancy a nibble!
There are lots of ideas in my unofficial Slimming World snacks ideas and if you are peckish but don't have any syns left then check out my favourite snacks for 5 syns or less and my favourite syn free snacks suggestions too!
Remember next week though to add some snacks to your meal plan so you can stay as on track as possible.
Slimming World Summer recipes BBQ Tips
Marinate Quorn or a meat of your choice in your favourite spices mixed with a little fat-free natural yoghurt then put onto a skewer and BBQ for an easy summer meal idea. I have a full Slimming World BBQ recipes guide to help.
Make some infused ice cubes for a perfect cooling drink to serve with your BBQ.
Use large flat mushrooms slightly cooked on the BBQ instead of bread if you want to save syns or avoid using your healthy extra allowance.
To incorporate plenty of speed with your BBQ make vegetable skewers to cook on the BBQ too.
We love Teppanyaki grills for a BBQ check out this good value one here and see why we love them!
I hope you enjoy trying out any of these summer recipes that you have not tried before and whatever the weather you can stick to healthy eating if possible. There are so many lovely recipes that can be made for picnics or BBQ's there is no reason it should be hard and you can still lose weight and have a good time.
Planning for a healthy summer
If you want healthy food for a relaxing summer with lots of summer dinner ideas where you don't put on the pounds I have some great summer recipes to help. Be sure to get out the BBQ and put rubs on meats, marinate tofu or get that charcoal in to ensure that you have a great time.
Whatever you do be sure to plan ahead because we all know that when the weather is nice no shops have BBQ foods in anymore and the whole of the supermarket is full of people with trolleys of bread rolls and beer. If the weather is a bit questionable there are plenty of cool summer meals to make in the air fryer to avoid putting the oven on or settling for a Mexican salad or Greek salad again!
A healthy summer means a little planning ahead to ensure you can stay on plan and still have tasty summer foods. That way you can always save calories or syns for favourites, mine are low syn chocolate or Jaffa Cake gin!
If you hate meal planning then check out my summer meal plan or for cooler days my late summer/autumn plan.
More you may find helpful
Fancy 4 weeks of Slimming World lunches already planned out for you to enjoy with these summer dinner ideas? Check this lunch plan out.
I have other guides to recipes with specific ingredients/diets so do go and have a look at those too. Recipes with chicken, vegetarian and vegan recipes, how to use quark and recipes with it, how to cook perfect rice and recipes with rice, butternut squash tips and recipes and many more just check out my recipes directory. Be sure if you check out anything though to look at the tasty desserts I share here.
Weight loss Guides
I have a lot of Unofficial Slimming World guides and weight loss information along with support if you want to exercise for weight loss including if you have a condition like fibromyalgia.
Have a good look around and see how I can help you achieve your weight loss goals. Request my free resources to get you started too!
Here are some quick jump buttons to help you find my most popular Slimming World guides (all unofficial) and be sure to check out all my Healthy recipes too.
If you are happy to use a few syns then this Beetroot, rocket and avocado salad looks amazing.
My amazing freebies
I know how hard it can sometimes be to stick to a plan and follow a new routine. Planning is key so here are some weight loss resources that should really help you with that.
[ad_2]