[ad_1]

Transformation of the Day: Latasha lost 151 pounds. Back in 2019, she told us about how she lost 100+ lbs, and she has continued to get results with the right mix of exercise and fitness. We give her props because maintenance is challenging.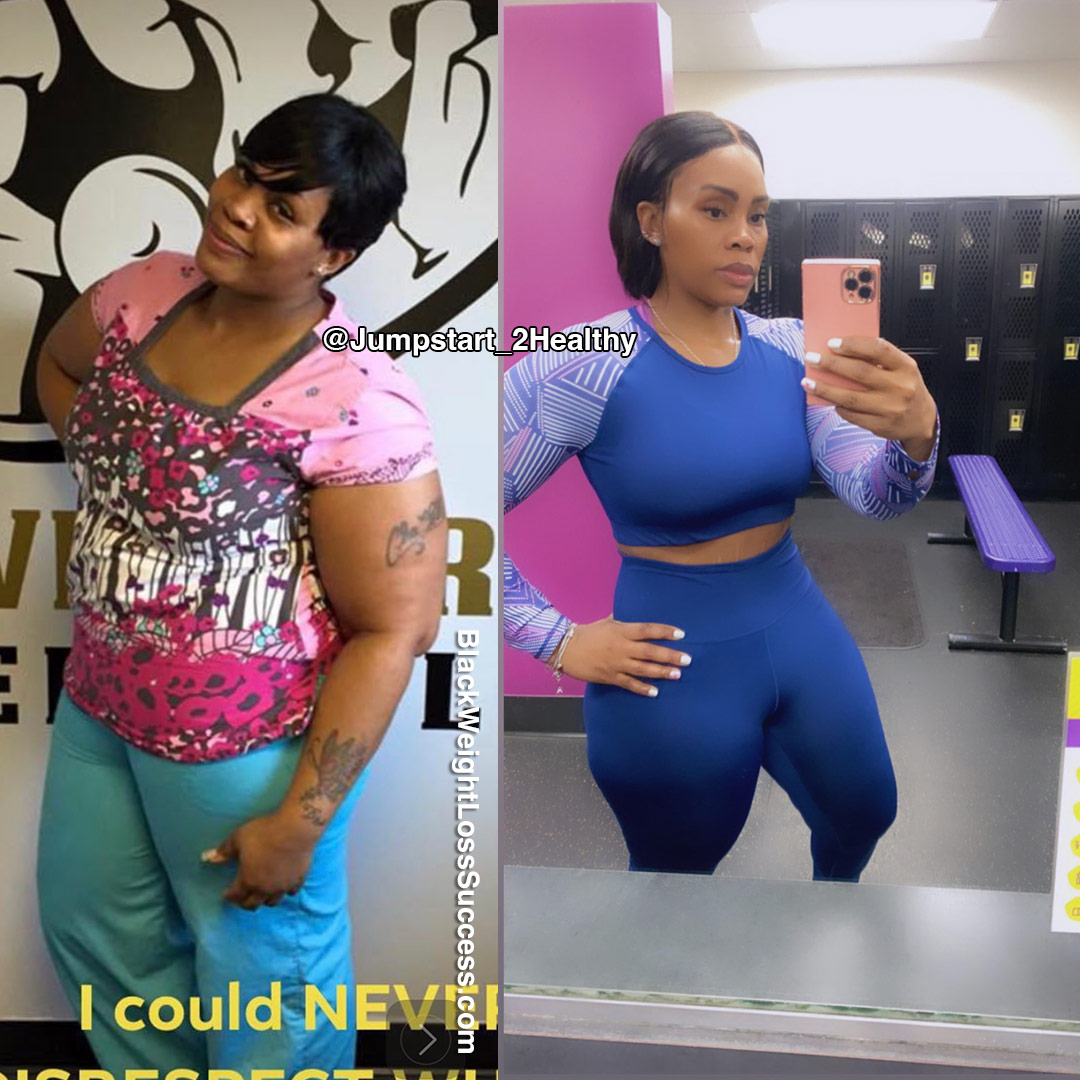 What was your motivation? What inspired you to keep going, even when you wanted to give up?
My biggest motivation was my children. I could not participate in any outside activities with my children because I was short of breath. I also have arthritis in both knees and high blood pressure. 
How did you change your eating habits?
Before I started working out, I changed my eating habits for 30 days: no bread, rice, pasta, sweets, or soda. I only ate healthy carbs, baked sweet potatoes, and brown rice. I drank water and maintained a calorie deficit. 
What did your workout routine consist of? How many days a week did you work out?
I work out six days a week: three days of cardio and three days of weight lifting. What was your starting weight?
What is your current weight?
My starting weight was 325 pounds. Today I weigh 174 pounds. So as of today, I've lost a total of 151 pounds.
What is your height?
I am 5'3″.
When did you start your journey?
2018
What is the biggest lesson you've learned so far?
My biggest lesson was NEVER DOUBT YOURSELF and TAKE "CAN'T" OUT YOUR VOCABULARY." 
What advice would you like to share with women who want to lose weight?
The only advice I could give another woman is don't give up on yourself because if you don't believe in yourself, no one else will. 
Instagram: @Jumpstart_2Healthy 


[ad_2]