Is road racing ready for a dropper post revolution? FSA says yes after Matej Mohoric wins San Remo
[ad_1]

By now, you've probably heard about Matej Mohoric's historic victory at San Remo and the very special piece of equipment that helped him achieve it.
We're talking about the dropper post, the piece of kit that inspired memes, speculation, and copious amounts of internet debate.
The winner of #MSR2022, @matmohoric of @BHRVictorious.
The emotions.
His @MeridaBikes SCULTURA TEAM.
And yes, that @YourFSA dropper post.#inittowinit #RideAsOne 📸 @SprintCycling pic.twitter.com/lODpD64EWK

— MeridaProRoadRacing (@MeridaProRoad) March 19, 2022
Full Speed Ahead (FSA )— the creator of the post in question has spoken up about the matter and filled in some of the gaps in creation and implementation. The team at FSA works closely with their riders to find the best fits and use for their equipment. In the case of Mohoric, he and FSA ran tests over the winter with the FSA Flowtron AGX 100mm post, looking for possible races to deploy the dropper.
This dropper isn't the first time an adjustable seat post rolled in the World Tour. FSA first tested an adjustable (not dropper) post in 2011. The idea was a seat post with 100mm in height adjustability.
It allows the rider to fine-tune their fit and adjust on the fly. The UCI initially rejected the use of the post but later allowed it in competition but disallowed the "adjustment on the fly," meaning the rider has to use a tool to adjust it. Mainly because a rider could start in a legal position and finish in an illegal one…
In 2014 FSA requested a UCI regulation that allows adjustable seat posts with a maximum extension of 50 mm in the race. Ivan Basso and Vincenzo Nibali used the 50 mm adjustable post during the 2016 Giro d'Italia.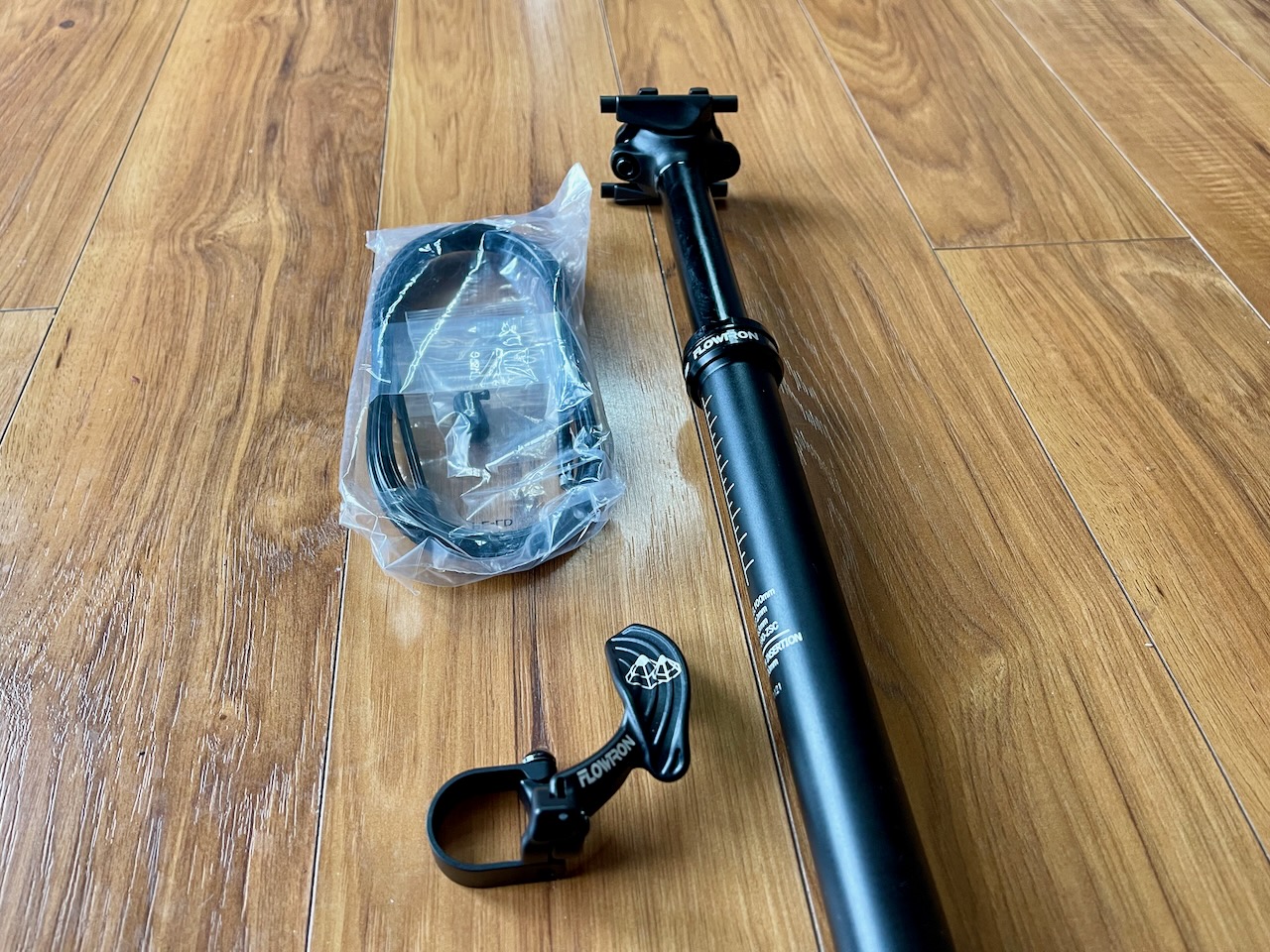 This decision relegated the post to be used as a tool — a very helpful one. Image fine-tuning your saddle height on a shake-out ride and not having to get out the wrenches. You get precise 1mm increments with every twist — sounds good to me.
Fast forward to modern bicycles, where a dropper post is a norm on every mountain bike, and even some gravel bikes have them. FSA continues to make a road dropper post and released a newly updated Flowtron AGX model, the same model that Matej rode to victory in San Remo.
The post employs 100mm of telescopic travel, utilizing a 27.2 standard, internal cable routing, and a drop bar optimized lever.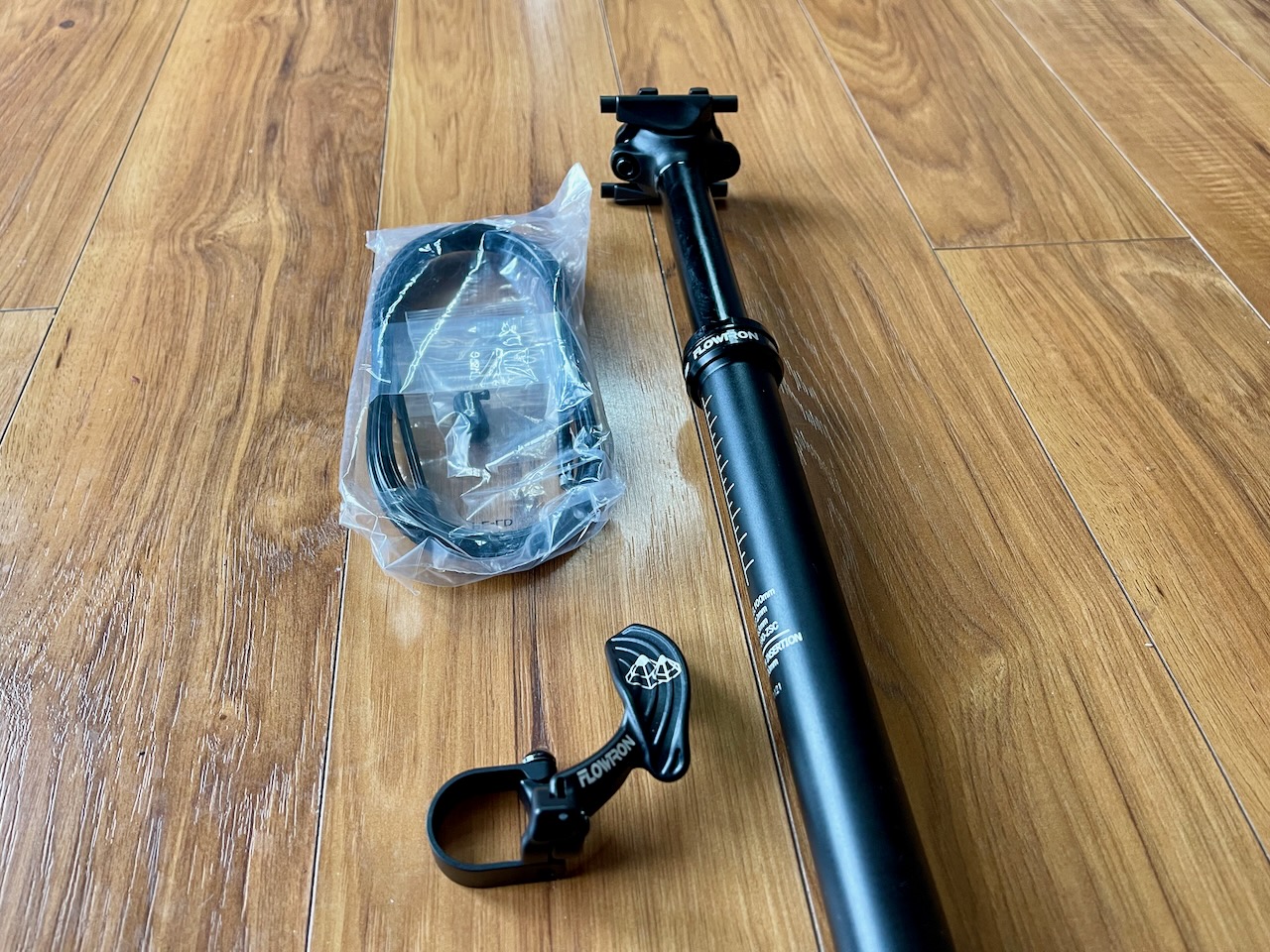 Full Speed Ahead Flowtron AGX Details:
Alloy sealed cartridge
Unique drop bar remote lever with cable clamp
3-pin brass keyway system
Internal cable routing
Cam actuator with 3 positions adjustable remote lever
Clamp: 2 bolts
Fit: Ø7mm standard rails and 7X9mm oval rails
Length – 363mm
Size: 27.2mm
Travel – 100mm
Insertion depth (min) – 100mm + 35mm
Insertion depth (max) – 250mm + 35mm
Setback – 0/15mm
Weight: Post 532g post, Lever 43g, Housing (uncut): 86g
Price: $263.00
FSA is very excited about the win and feels the Flowtron post played a role stating — "Matej was able to make a difference in the downhill stretch by taking advantage of lowering his center of gravity by modifying his bike set-up, making it not only more aerodynamic but also load the rear axle more, increasing stability and managing to have much more speed out of each corner. The maximum speed and travel time data prove that the system offers tangible benefits."
So will we see more dropper posts in the World Tour and group rides? Our guess is that it will largely depend on the stage and the race. Clearly there are some benefits to the use of a dropper in pro road cycling, but the question is whether the added weight will prevent notoriously weight-conscious riders from using them. For now, we'll just have to keep an eye out and see what happens!
For more information check Fullspeedahead.com


[ad_2]