[ad_1]
Are you looking for healthy meals on a budget to feed the whole family? Meals that fit your diet but won't break the bank. I have a whopping 40 suggestions for you.
I have some great recipes here for you for meals that will feed a family of 4 for less than £5. Some of the meals are much less.
Not only this but all fit well into a healthy eating plan like Slimming World! Don't let people tell you that it is more expensive to eat healthily because it doesn't have to be with meals on a budget!
This website is in no way affiliated with Slimming World and no contributors have been trained by them or worked for them. It is the reader's responsibility to check syn values and allowances themselves on the Slimming World website as these are approximate.
Jump to:
The recipe links below are to recipes both on my website and also those of others, all shared with their permission and all look amazing!
Unofficial Cheap Slimming World meals on a budget with pasta
Why pasta?
Pasta is a cheap easy staple ingredient that is so cheap it features in many budget meals and here are just a few of my favourites.
If you look in the supermarket many have a big bag which works out even cheaper if you are prepared to buy 3-4kg at once! I buy it from Farmfoods sometimes too. Have you seen the microwave pasta cookers for quick cooking of pasta. I have a whole guide full of pasta recipes I am sure you will enjoy.
This is a great meal to make if you have sausages that need using up and you don't fancy a sausage casserole or sausages and mashed potato.
I absolutely love this one and great when you have spinach to use up! Frozen spinach is cheap too.
Tasty and looks lovely without looking cheap. The vegetables can be easily swapped to cheaper seasonal choices if you prefer. This cheap healthy meal is tasty and a bit different to the usual tomato-based pasta dishes.
This recipe is great for the whole family and hides a lot of vegetables in a cheesy dish. It is great if you are looking for cheap meals on a budget for all the family as even kids like macaroni cheese.
An easy and delicious Italian pasta recipe that can be made in batches and on a budget. This is great for Unofficial cheap Slimming World meals on a budget.
This can be made cheaper using frozen chicken, would come in just over £5 using fresh chicken
This one comes in very close to £5 but depends where you shop and if things are on offer!
A great one for hiding vegetables if you have a picky eater! Whether you chop them small or blend them you can pack loads in! This is definitely one to consider if you are looking for cheap healthy meals on a budget.
Using vegetables and being thrifty with where you shop you could just about do this one for a fiver, lasagne is such a popular food it would have been a shame to not include it!
Hearty vegetable pasta soup
This tasty vegetable pasta soup is full of nutrients and so easy to make as a cheap budget family meal. More soups are below as we know soup is a great one to make on a budget.
Unofficial Cheap Slimming World meals on a budget of soups
Making the best amazing soups quickly
You do not need a soup maker to make soup, though it does make it a little easier. This is the one I have.
If you like a smooth soup all you need is a stick blender, the cheap ones work just fine. You'll also need a ladle and a flask if you want to take it to work.
Have you checked out my soup recipe guide? Soup is such an easy meal to take to work so why not put it on your meal plan?
If you fancy buying a soup maker, check out the range at Argos!
Why are soups cheap?
Soup is a great way to use up cheap vegetables that are getting a little past their best. If you bulk buy a big pack of carrots for example and do not want to waste any then making soup is usually perfect. It freezes well too.
A great one if you buy lots of mushrooms reduced! It freezes well too.
This recipe is super easy and super cheap. A real family favourite on a budget. Around £2 for the lot!
Buy cheap brands of each item as you really won't taste the difference.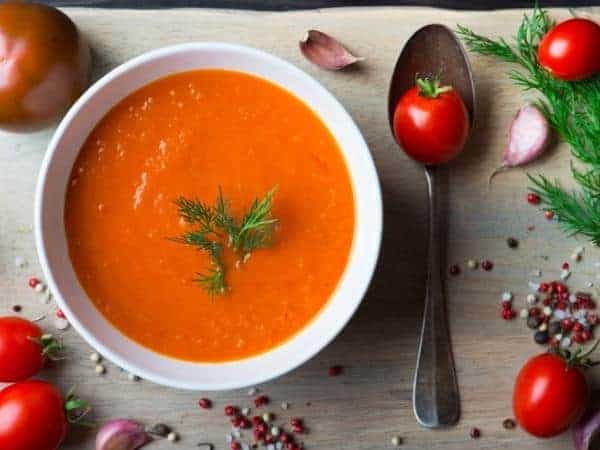 This is so easy to make and really cheap. A good way to make use of a little bit of leftover cheese.
Sounds good and so cheap too! A great way to use up random vegetables!
A great one if you buy lots of fresh tomatoes reduced!
Super cheap and tasty!
Unofficial Slimming World meals on a budget with rice
Rice as a budget meal
Rice is extremely cheap and if you are on a budget then increasing the amount of a cheap ingredient like rice in your diet and reducing the amount of meat saves a lot of money whilst still keeping you full.
Asparagus pilaf
This asparagus pilaf is such a cheap and easy meal to make you will soon wonder why you didn't try it sooner.
If you want to swap the asparagus for something else that is easy too.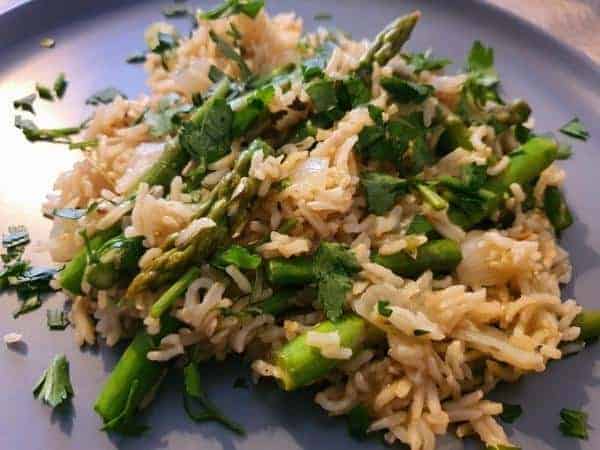 This is one of my all-time favourites! I am a big butternut squash fan and even wrote a whole post about butternut squash tips and recipes!
This is so tasty and creamy you really won't remember you are trying to eat healthily on a budget!
If you buy lots of reduced mushrooms this is a great way to use them.
This is a lovely dish to have on its own or with other meals. It is great cold for lunch the following day too and so easy to make.
This is so tasty and you really wouldn't realise how cheaply it can be made if you have the spices already!
This is one of my favourite cheap healthy meals as it is so easy! You can make this stronger by adjusting the quantity of garlic!
Unofficial Slimming World meals on a budget with vegetables
Meals for less than a pound a portion
Vegetables are often really cheap when they are in season or when the shop has to sell them off as they are approaching their best before date.
Vegetables often last far beyond this date however especially when stored well so can make a cheap tasty healthy meal.
Spinach and pea frittata
This is easy to make and great for all the family. Check out my recipe.
Noodles and Vegetable Stir Fry
Depending on the budget you can add meat or Quorn. This doesn't really need a recipe just chuck in your favourites and give them a fry for easy meals on a budget.
Check out my selection of healthy Chinese fakeaway recipes for inspiration.
In the summer this is one of my favourite cheap healthy meals on a budget as it is easy to make in advance and perfect for sitting outside in the garden! Simple but a good budget meal which is great for lunches on the go.
Whilst these are not a meal themselves they could be served with a salad to make a nice cheap meal.
Sounds weird but is lovely! Even if, like me, you hate mushy peas you will be surprised at this. I have an easy to follow video for this recipe too but once you have made it once you really won't need it!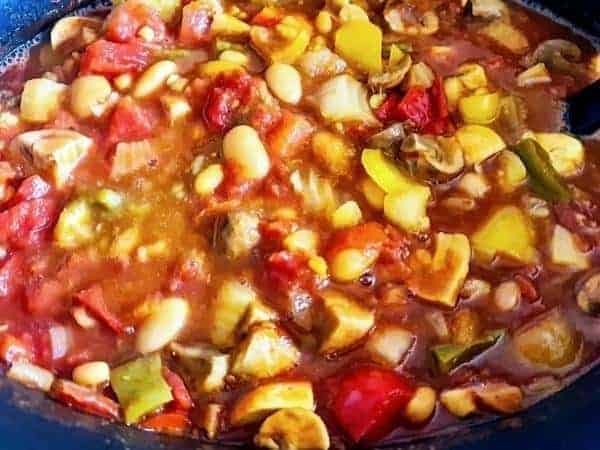 This is a tasty meal perfect for taking for lunch at work the following day. Couscous is really cheap so a perfect way to make healthy meals on a budget.
Popular with kids too this is great with egg noodles!
Healthy meals on a budget with potatoes
Why are potatoes great?
Potatoes are so cheap all year round so using them in recipes is always a great way to make a budget meal. If you struggle to know which potatoes are good for different dishes check out my potato guide.
Don't discount the humble jacket potato, there are so many fillings you can have with them!
Aloo gobi
This Aloo Gobi is amazingly cheap and easy to make it could easily become one of your go-to family meals.
Roast plum, sweet potato and quinoa salad
This quinoa salad is a delicious but also cheap family recipe.
This is one of my favourite really cheap and easy meals on a budget to make for all the family, well worth trying out for fussy children.
Great for around Christmas when supermarkets often have root vegetables on offer!
Lovely and tasty for all the family, children who love mashed potatoes will love it and not notice the sneaky vegetables inside.
Healthy meals on a budget with meat
How to make them cheaply
Using the cheapest cuts of meat is often better in the slow cooker. Tougher meats tend to be much cheaper but when they are slow-cooked they can be just as good, if not better.
Frozen meat is often a lot cheaper too and really makes very little difference. Try frozen 5% fat mince next time you go shopping!
Using cheap items like healthier sausages can be cheap meat to add to a meal too.
For fish, the cheapest meals on a budget to make involve perhaps a cheap can of tuna or a fish pie pack containing a mixture of bits.
Chicken cauliflower fried rice
This chicken cauliflower rice recipe is a great budget meal to make whilst also being low in carbs. If you aren't so keen on cauliflower rice you could make it half and half with your usual rice.
This is so easy to make and perfect for all the family. The overall cost depends on the sausage you use but can easily come in under a fiver.
Etsy weight loss buys
If you are like me and like buying fun new items to motivate your weight loss, then here are my favourites.
Etsy is great for kitchen and weight loss goodies. I could spend hours browsing there.
There are so many great food diaries too so you can record your meal plans and track your weight loss to keep a record of the good and bad weeks.
Click the photos to have a look for yourself.
Could be served with salad, vegetables or whatever you fancy really!
This is a great easy recipe for the slow cooker or hob depending on what time you have available.
This meals on a budget recipe is a favourite in our house, as is a similar recipe for cowboy pie.
If you have the store cupboard ingredients already and use frozen chicken this can be under £5 or use a cheaper cut like chicken thigh instead.
An alternative is BBQ pulled jackfruit.
These are a great way of using whichever vegetables you have that need using. You can use a variety of sauces or spices to flavour your chicken or tofu.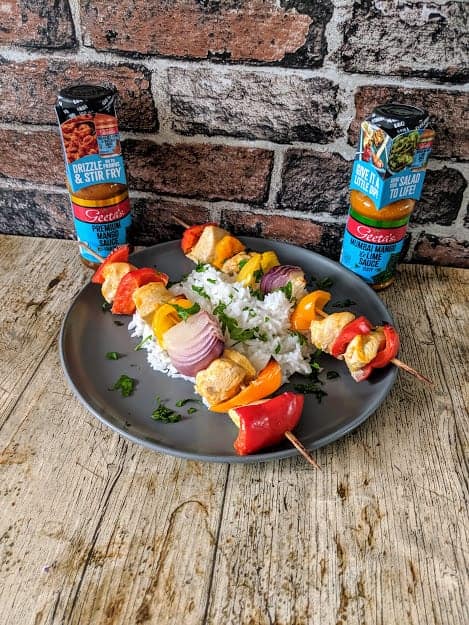 I find this the best value meal on a budget when you use cheap but healthy sausages.
This is a great meal for all the family and so easy to make on a budget as it uses chicken thighs which are cheaper than breasts.
Unofficial Slimming World meals on a budget using beans and pulses
How to use them for budget meals
Beans and pulses like lentils, chickpeas and similar are so cheap they are a great way to make a meal on a budget.
You could substitute half of the mince in a bolognese for lentils and no one would even notice! Why not give it a try?
Spanish chickpeas, spinach and egg
Full of nutrients this Spanish chickpeas spinach and egg recipe is easy to make and cheap too.
This probably comes in a little over the £5 budget but it is well worth it and can be adapted to make it cheaper using frozen vegetables.
This is so easy to pop in the slow cooker before a long day out of the house. When you come back the house smells delicious and your tea is ready.
To save more money add lentils as well as mince!
Some other suggestions for healthy meals on a budget
Jacket Potatoes
Various fillings can be done with the potatoes very cheaply, such as cottage cheese, baked beans, grated cheese, tuna, mushy peas, and served with a salad. Check out these ideas for toppings.
This is such a cheap meal choice but so tasty too.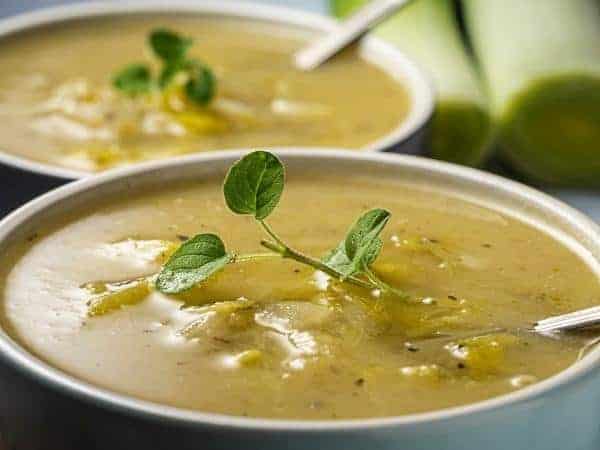 Spicy vegetable soup
Another soup you might want to try is spicy vegetable soup. You can easily adapt it to the vegetables in season to lower the cost as much as possible.
Pasta Salad
Cook some pasta and chuck it in a salad to make the salad a bit more filling! I have a Morrisons low-calorie salad dressing I like to add too.
Make your own curry recipe
Chuck it in Curry – Add lots of vegetables and anything that needs using to the slow cooker with a bit of curry powder!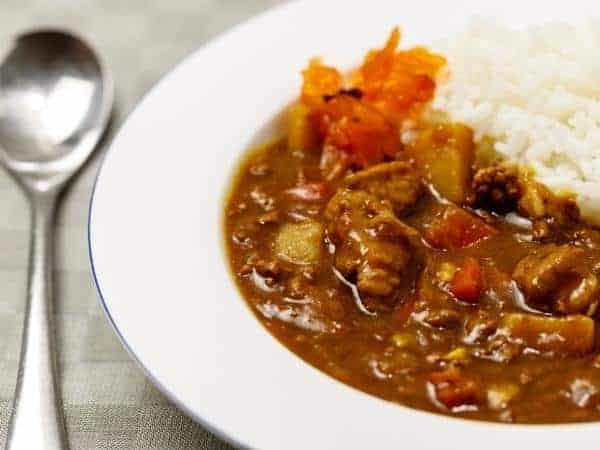 Omelette
A simple omelette with homemade chips and salad can be cheap and easy to make. If you struggle to turn over an omelette just cook it on the bottom then pop it under the grill to cook the top!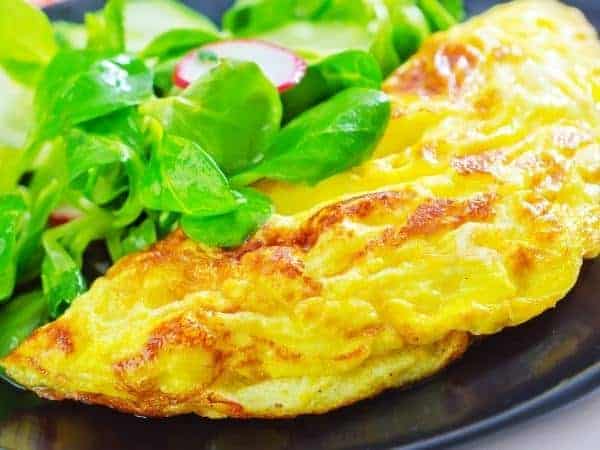 Bubble and Squeak
Bubble and Squeak is essentially mashed potato and leftover vegetables all fried up with some gravy on or even homemade gravy using a stock cube or stockpot if you want to be low calorie!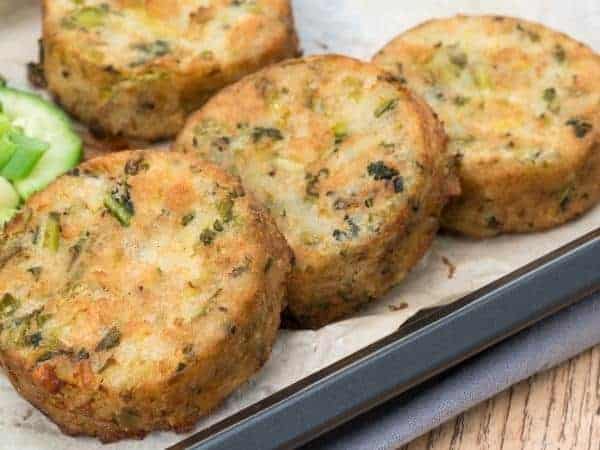 Etsy weight loss buys
If you are like me and like buying fun new items to motivate your weight loss, then here are my favourites.
Etsy is great for kitchen and weight loss goodies. I could spend hours browsing there.
There are so many great food diaries too so you can record your meal plans and track your weight loss to keep a record of the good and bad weeks.
Click the photos to have a look for yourself.
Tips for making healthy meals on a budget
If you are looking for 5% beef mince cheaply try Iceland. They have a great value bag of frozen mince that is only 5% fat so ideal for cutting the costs.
Frozen vegetables can cut costs and be just as healthy.
If something is on offer for example on the Aldi super six then I often try to base meals around that to reduce cost!
Are you looking for more money-saving tips for a healthy diet? Check out one of my previous posts which can be found here.
If you are looking for more healthy recipes check the others in my recipes tab.
Check out my Quark recipe ideas and my Slow Cooker recipe ideas.
Why you need vegetables to lose weight
Everyone knows vegetables are good for you, don't they? From being a young child you are told to eat your veggies to grow big and strong!
If you follow the Slimming World diet you will instantly know what I am talking about when I say speed vegetables. On other plans, it could be considered a free extra or just classed as non-starchy vegetables.
Whatever it is referred to you need to eat veggies to lose weight, on the whole, because they are healthy and filling for very few calories! You can try swapping things like potatoes for butternut squash and add fried onions or mushrooms to other meals.
Check out my ready-made meal plans to help you along the way with lots of my delicious Slimming World friendly recipes perfect for any diet, weight loss plan or just a healthy lifestyle!
Remember to keep a check on the vitamins and minerals you consume and ensure you are eating a healthy amount of everything including calcium, vitamin c, iron, vitamin d, vitamin b12 and fibre as well as eating plenty of vegetables and fruit!
How many vegetables should I eat?
Most healthy diets and weight loss plans encourage you to eat lots of fruit and vegetables. Slimming World for example advises you to ensure that ⅓ of every meal is made up of speed foods. Other than possibly for breakfast this is likely to be vegetables! Even if you do not follow Slimming World this is still great advice for healthy living. Other plans suggest different methods of deciding on the food on your plate but all diets I have seen include a large number of vegetables.
The best vegetables are those that have a low-calorie density. Slimming World call these speed foods, other diets say non-starchy vegetables or other similar phrases. Basically, we are talking about the healthier vegetables – potatoes don't count but butternut squash is much healthier for example!
This means if you eat 100g of spinach, for example, it is just 23 calories and obviously, 100g of anything would fill you up significantly. On the other hand, 100g of crisps, which would be just as filling, is around 536 calories!
What nutrients are in vegetables?
Whether you follow Slimming World, Weight Watchers, Noom, or any other diet, adding vegetables to your meal not only adds vitamin C and all the other nutrients that vegetables contain but will also help you lead a more balanced healthy lifestyle and potentially lose weight!
Many vegetables are also high in B vitamins, vitamin A, iron and other nutrients.
Don't forget too that vegetables are high in fibre and as such you are less likely to get constipation and need my constipation tips!
Are frozen or canned vegetables healthy?
As long as they are not cooked or canned in any oil etc, frozen or canned vegetables have roughly the same nutritional value as of fresh vegetables and are a great way to save money and time.
If you buy vegetables that have been reduced at the end of the day you can always freeze them to use in a recipe in the future.
If you are vegan there are some great budget meals here.
More you may find helpful
Fancy 4 weeks of Slimming World lunches already planned out for you? Check this lunch plan out.
I have other guides to recipes with specific ingredients/diets so do go and have a look at those too. Recipes with chicken, vegetarian and vegan recipes, how to use quark and recipes with it, how to cook perfect rice and recipes with rice, butternut squash tips and recipes and many more just check out my recipes directory. Be sure if you check out anything though to look at the tasty desserts I share here.
Check this post for all the lowest syn sausages and both meat and vegetarian to keep you on plan!
Weight loss Guides
I have a lot of Unofficial Slimming World guides and weight loss information along with support if you want to exercise for weight loss including if you have a condition like fibromyalgia.
Have a good look around and see how I can help you achieve your weight loss goals. Request my free resources to get you started too!
Here are some quick jump buttons to help you find my most popular Slimming World guides (all unofficial) and be sure to check out all my healthy recipes too.
My amazing freebies
I know how hard it can sometimes be to stick to a plan and follow a new routine. Planning is key so here are some weight loss resources that should really help you with that.
[ad_2]